Hand Stitched Tall Bifold Leather Wallet
Davinch Leather Co.:
Hand Stitched Leather Wallet

It all started with a wallet. Davinch founder, Jeremy Sluder, wanted to make an all leather wallet for himself that he knew would last. The first stitch adjoining multiple pieces of leather, he didn't know it, Davinch Leather Company was born. From his vast leather knowledge to flawless hand sewn saddle stitch technique are a few of the reasons that make his leather products, simply the best. He continues to design new items in a variety of leathers and thrives when challenged by custom orders. Davinch Leather is a proud US veteran owned and operated company.
This Bifold leather wallet is handcrafted by using Dublin Horse from The Horween Tannery and embossed Alligator Chrome Tanned Leather. This leather wallet can comfortably fit 6 cards with minimal bulk. The Handstiching uses the traiditonal method called saddle stitching. The Edges are finished using French edge paint. After each layer is dried, the pain is treated with heat so that it creates a smoth surface for the next layer to bond to. In order to protect the edge paint, beeswax is applied and burnished to seal the paint.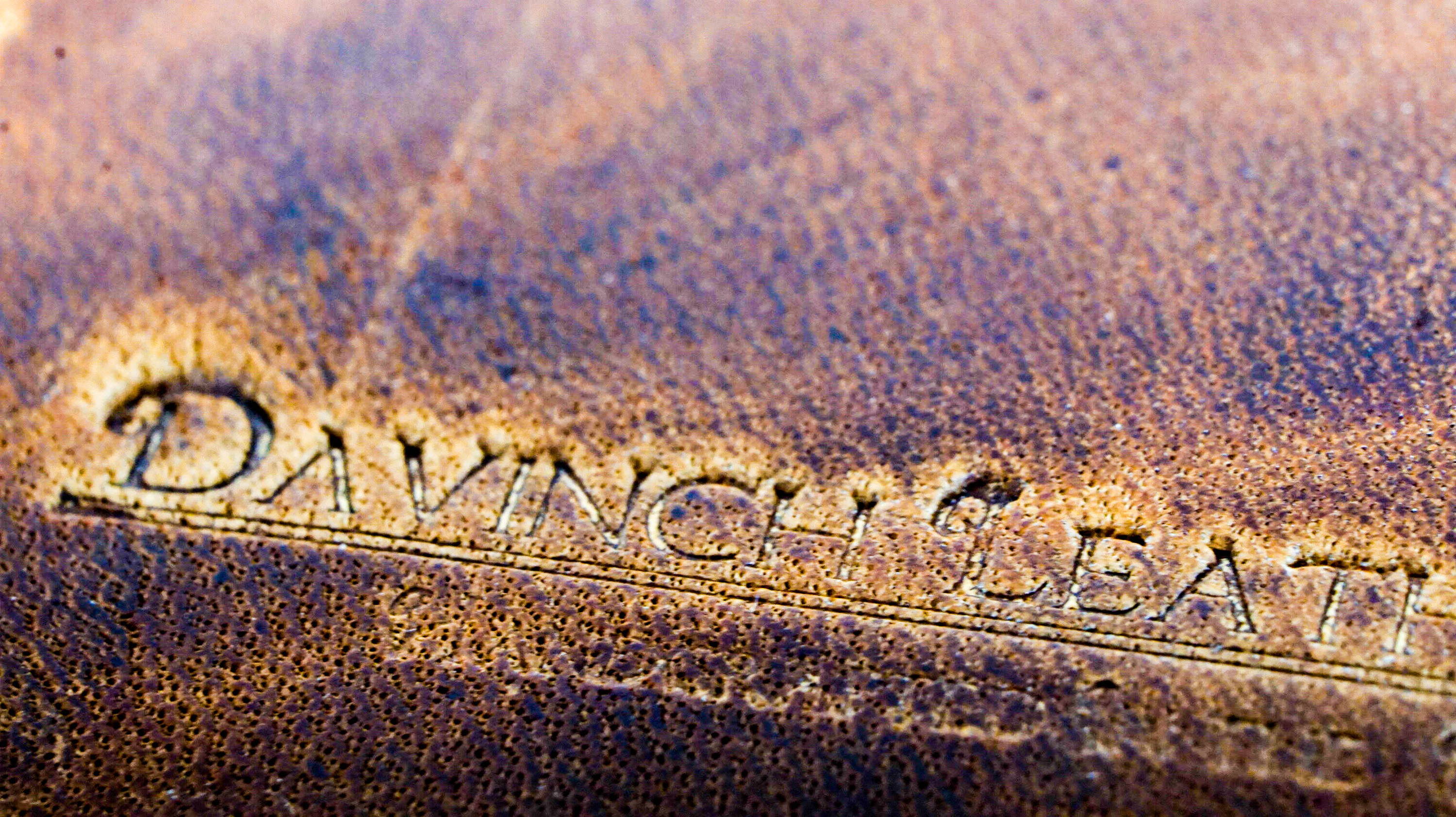 When you buy something made by a person, there is something special there and you feel it. The consiousness with which a thing is made is often more important than the thing itself.
— J. Donald Waters
Beauty is in the details....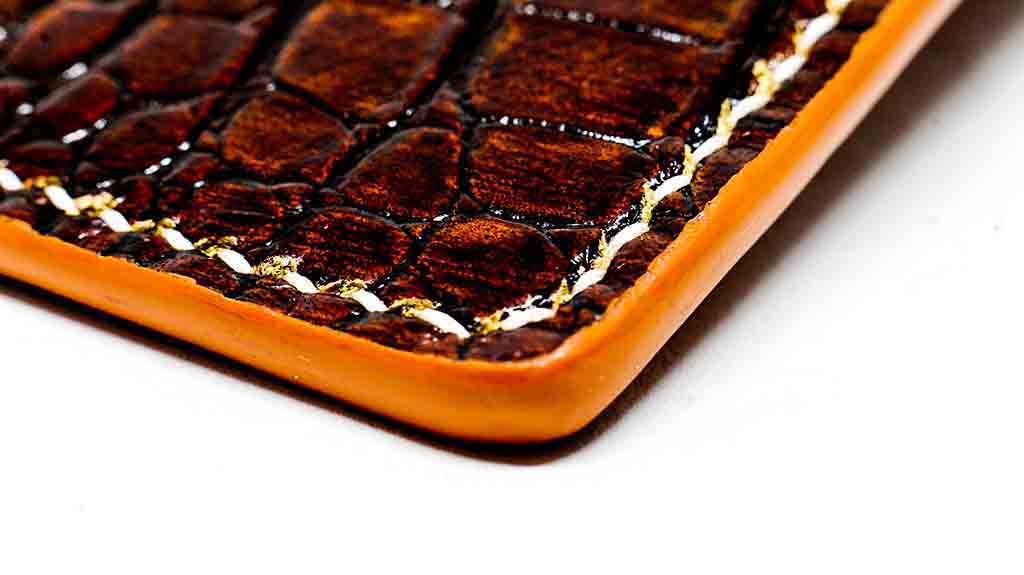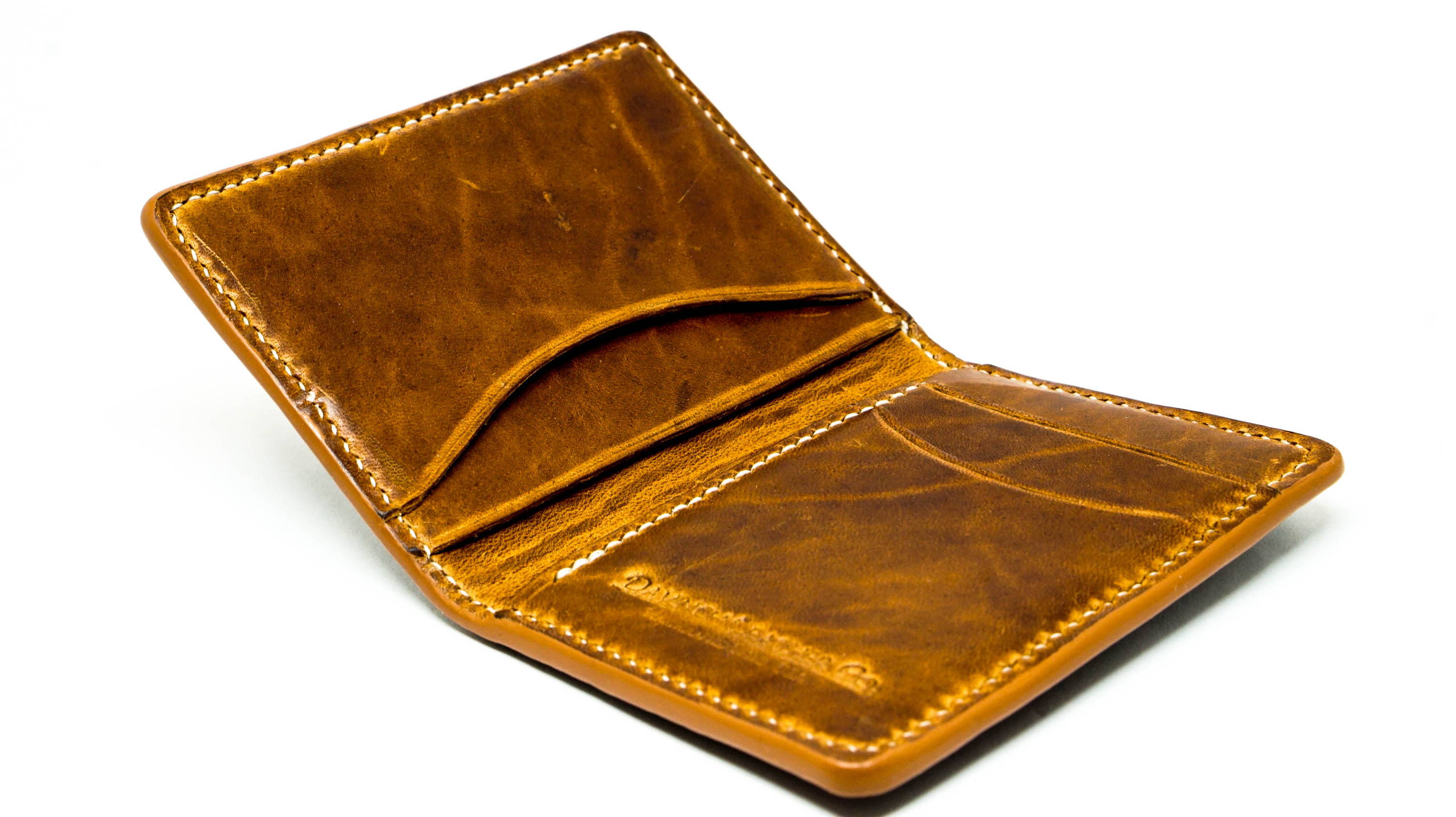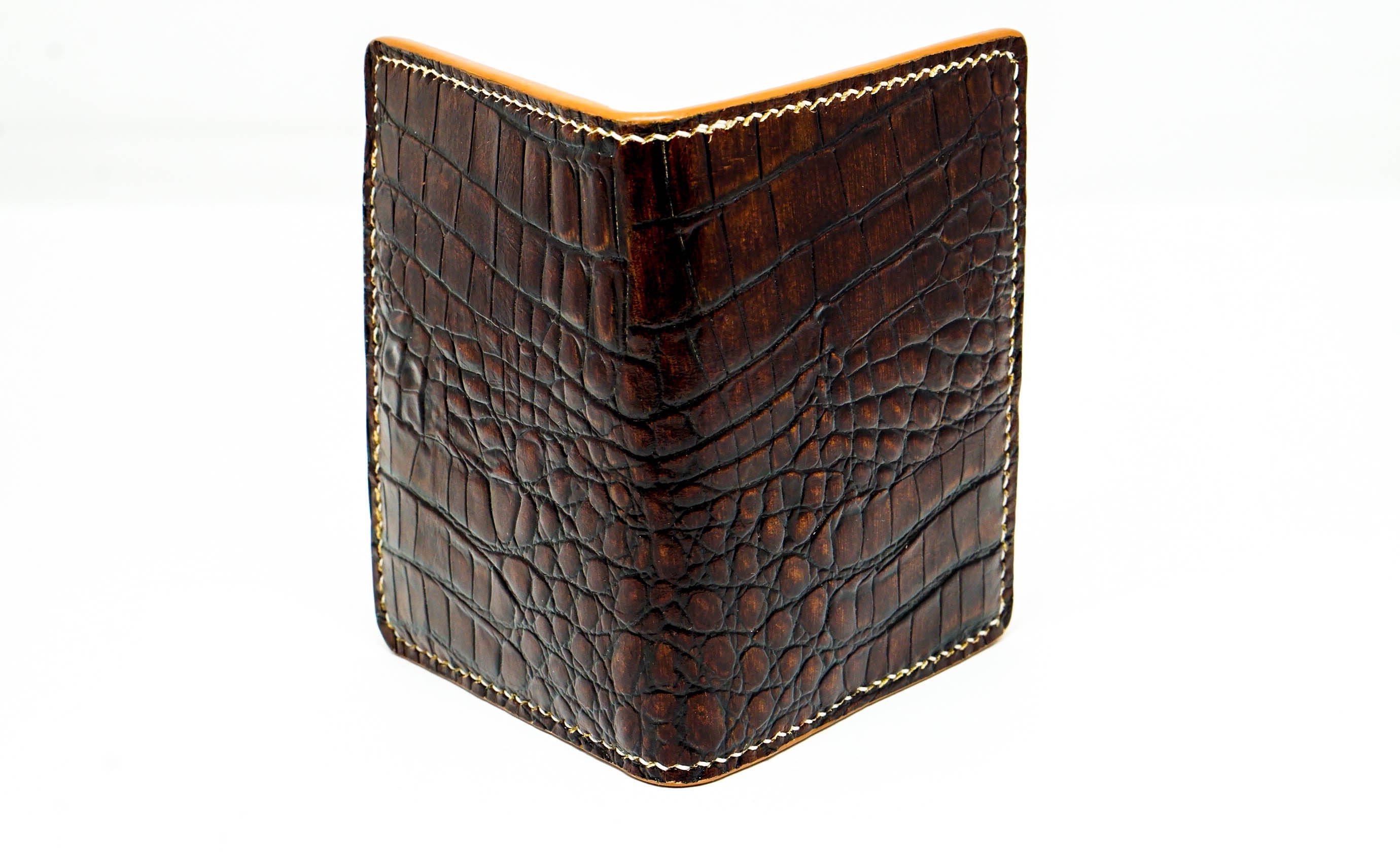 A Handcrafted Item, cannot be duplicated:
No two handmade items are exactly alike. Variations in color, shading, texture, shape and grain are inherent in a handmade item. No two items are alike, so that every single one is one-of-a-kind. This means that every handmade item you purchase is also one-of-a-kind. What's not to like about that?
Everything is More Beautiful When it's Made with your Heart:
You can serve your guests a frozen, mass produced pound cake or you can treat them to the one your mom made. The frozen one will do in a pinch, but only the one your mom made will touch the very heart of every one of your guests. A consumer shift is happening. A movement if you will. More and more, people are willing to be educated about the value of a item that is made by hand. People are starting to dream about things that don't exist, but should, and then making them come to life. This is why handmade matters. Surely everyone can understand that.