Educate yourself on the basics, the advance & the process that makes style, you.
---
Picture this. You get a new Facebook notification (Because this is just how the world works these days). Its an invite to what looks like a fancy event. How exciting. But damn, the dress code suggests cocktail attire. WTF is cocktail attire?
I get it, we have all been there, as men, sometimes it can be very confusing on how exactly to dress to all these different types of events.
Not to worry ELLA BING is here to help. If you read no further than this. Remember this point. I always aim to be the best-dressed man in the room. Regardless of recommended attire. We are going to cover four most common dress attire option you will probably come across: Black Tie, Cocktail Attire, Black Tie Optional & Business Casual. We've also thrown in a bonus section of what not to wear as well. Let's get started!
---
Being the owner of a Haberdashery, I have to dress well enough 7 days a week. I've never been much of a full suit kind of guy. Something about wearing a full suit just reminds me of being a banker, or a salesperson. Anyways, for me, I have to get creative on how I wear my bow ties. My style has always been a combination of dressed up casual. Think Polo Rugby Label without the polo shirts. Also, I live in Tampa, FL. So the humidity and heat is a real thing to plan for during the summer months. [Continue Reading]
---
Bow Ties have a very special place in our hearts. They give men a very specific way to express themselves. A bow tie gives a man a real opportunity and sometimes rare way to stand out in a crowd. Check out this blog post to learn the 10 tips for wearing a bow tie like an Aficionado. [Continue Reading]
---
In a world of casual Fridays no longer being restricted to Fridays. Jeans being worn with everything and no reason at all to dress up. The Tuxedo has faded into the abyss only presenting itself in period drama TV shows and movies. It is worn so little, that when it is worn it often resembles a costume or a wedding with no exceptions. For the man that has everything, the Tuxedo is the final remaining element that is needed to complete his wardrobe. [Continue Reading]
---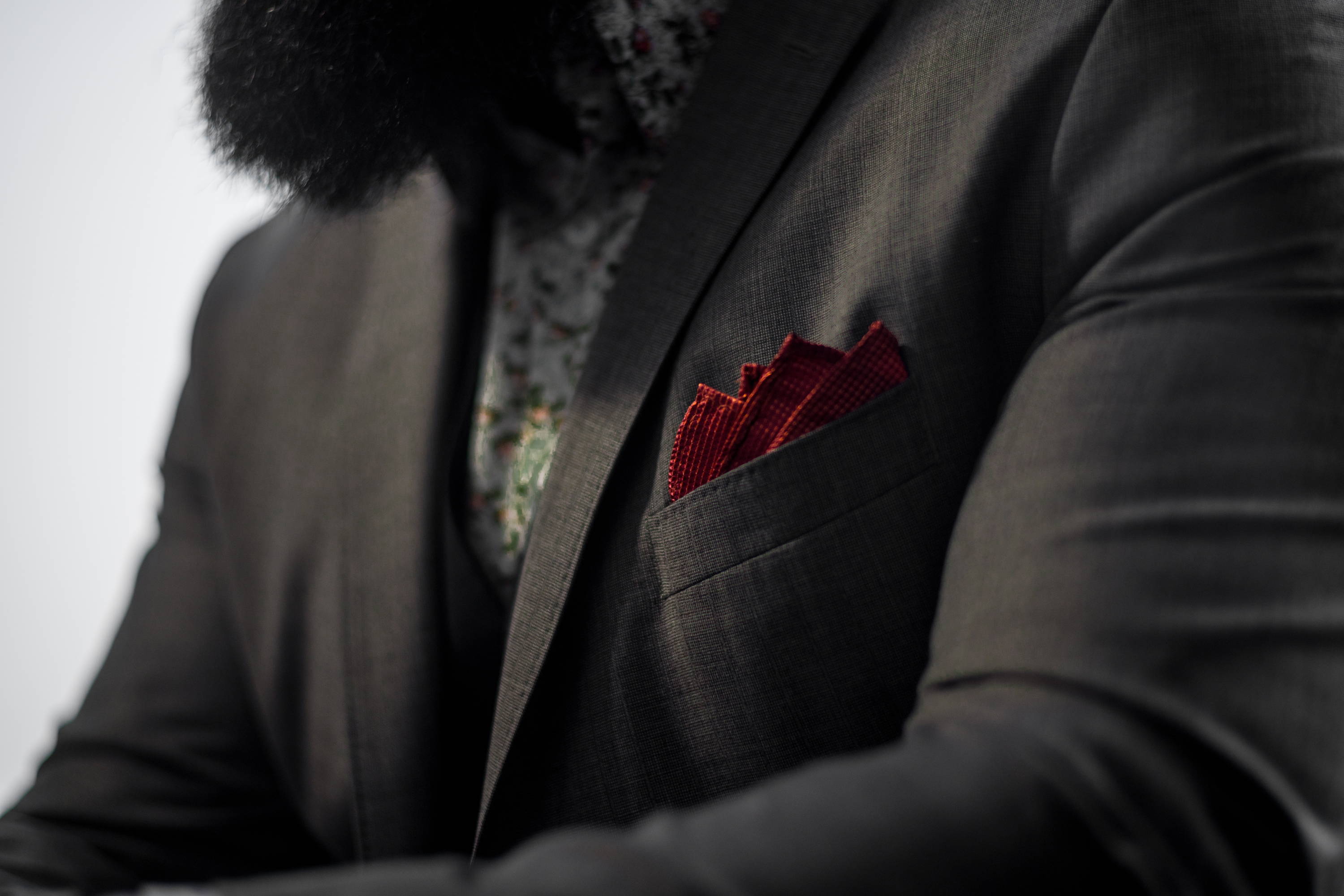 It is of our very humble opinion that your first suit purchase should be a NAVY suit. It is by far the most versatile . Your second purchase should be a GRAY suit, charcoal is preferred, again for its versatility. [Continue Reading]
---
Thank goodness the days of wearing a suit in replacement of a tuxedo are over, We are looking at you 2000s. Even better we have FINALLY stopped wearing neckties in place of the bow tie. A tuxedo is a timeless piece and it should be worn with the even more timeless bow tie. PERIOD. [Continue Reading]
---
In the begining there was tweed. The Tweed Sport coat is robust and hardy. It can be dressed up or dressed down. A good tweed sport coat is a lot like a well fitted pair of denim jeans. Timeless. [Continue Reading]
---
Women have patterns on top of patterns, for us men we are slighly more limited. With that said, here are just nine patterns you should add to your vocabulary. [Continue Reading]
---
September 3rd, 2018
Whether purely practical or outright embellishment, accessories are where conformity leaves off and individual expression begins. The right ones will bring your wardrobe into sharp focus. [Continue Reading]
---
September 2nd, 2018
It all started with a wallet. Davinch founder, Jeremy Sluder, wanted to make an all leather wallet for himself that he knew would last. The first stitch adjoining multiple pieces of leather, he didn't know it, Davinch Leather Company was born. [Continue Reading]
---
August 28, 2018
Let's start with the why...
Why do we wear bow ties? Is it for self expression? To be different? To Stand out? I tend to lean towards expressing ones self in any way you might feel comfortable in doing so. It is true, too, that some men are so uniquely partial to bow ties that their bow ties have become the signature elements of their ensemble. [Continue Reading]
---