Lets Talk: The Tweed Sport Coat
Let's Talk: The Tweed Sport Coat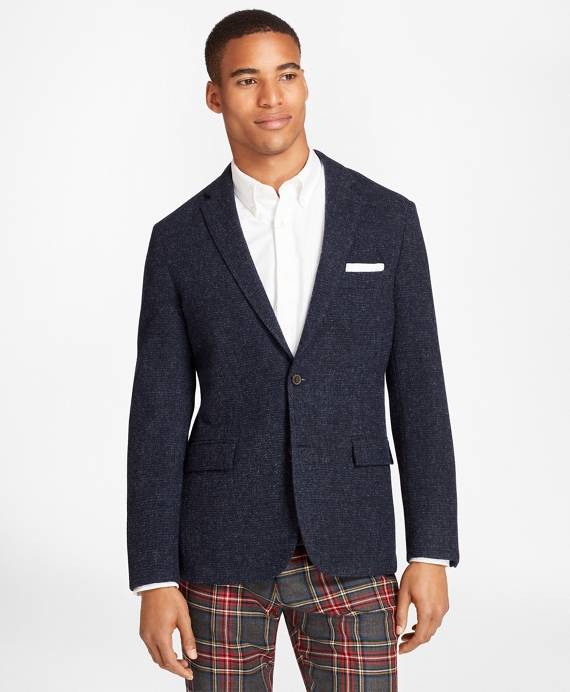 Winter is COMING!
Let's get to know the marvelous & timeless piece that is the Tweed Sport Coat. Perfect for those cool fall months.
In the begining there was tweed. The Tweed Sport coat is robust and hardy. It can be dressed up or dressed down. A good tweed sport coat is a lot like a well fitted pair of denim jeans. Timeless.
Tweed grew in popularity in England and Scotland via Queen Victoria and Prince Albert in the mid-1800s. Tweed was also the fabric of choice for the upper class due to sports like grouse shooting and deerstalking, in which tweed was the preferred uniform.
Meanwhile in America, the tweed sport coat became very popular with the WASP culture and Ivy league alike. Which then lead to the hipster populularization in pop culture. Today the tweed sport coat is an essential piece for not onl the professional uniform, but also casual dress attire. It is so resilenant it can be paired with a very formal dress slack, but also played perfectly off a well fitted dark denim jean. The tweed coat is a solid anchor of exquisite taste.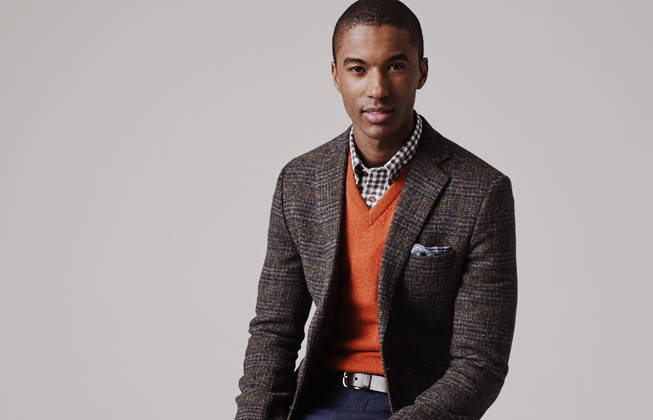 The perfect fabric for the sports coat given its thick and rough weave. Different colored weaves are used to make some truly unique looks. Tweed comes in a wide range of colors and are especially hard-wearing.
— The Art of Manliness
Your Quick Guide on Color and Your Tweed Sport Coat

The gray tweed sport coat will be your most subtle option, pair it with light colors to keep the look clean and versatile. The classic brown tweed sport coat is perfect for the warm tones, the brown tweed sport coat allows for a wide range of pairings allowing you to mix and match styles with ease. If you want to go lighter, than opt for the tan tweed sport coat. its versatility can bring some brightness to a simple outfit. The swiss army knife of tweed is green as it works well with both light and dark toned outfits.